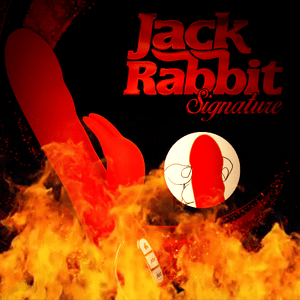 Spring is here and the Rabbits are hopping again!
Get "High" 🌿 on Eggs🐣 and Rabbits🐰 ....early for Easter
SPRING IS ALMOST HERE AND THE RABBITS ARE HOPPING AGAINHERE!
The Ivibe Rabbit has a clitoral stimulator that gently vibrates while the head rotates and pleasure pearls on the vibrator shaft swirl. The head on the Ivibe Rabbit vibrator pivots right to left and front to back.The IVibe Rabbit Vibrator offers control that other sex toys simply don't have. You can vary the speed and intensity of vibration, and you can use it in the bath, since this vibrator is completely waterproof. One of our most popular vibrators is the iVibe Rabbit with its three different pleasure modes and sensitive, independent controls of shaft movement and vibrations.

There is also The i Vibe PREMIUM SILICONE RABBITS.
These i Vibe Rabbit vibrators is sleeved with Premium Silicone for a smooth easy glide.
Just slide the iVIBE Silicone Rabbit vibrator inside and let the ecstasy begin!
Want to scream with pleasure? Turn it up a notch (or four!) by simultaneously rotating the pleasure pearls shaft to stimulate your most erotic areas and entice your body with the Rabbit's powerful teasing ears!
The iVIBE Silicone Rabbit contains two powerful bullets to give you sensations up and down the shaft, with multiple rotation and vibration options.
Control the shaft rotation or the vibration or both at once with an easy-to-use push-button controller.
Waterproof for bath or shower play.
Advanced I.C. Chip technology.
Available in both Original (Strawberry and Grape) and Mini sizes (Grape or Coconut.)
4 speed clitoral functions.
4 speed pleasure bead rotations.
Non-porous for easy clean-up.
Non-phthalate.
4AAA Batteries.
Get yours here:

[caption id="attachment_1563" align="aligncenter" width="444"]
Click for More Rabbits and Bunnies [/caption]
---